VH-DOB (1) Avro 652A Anson 1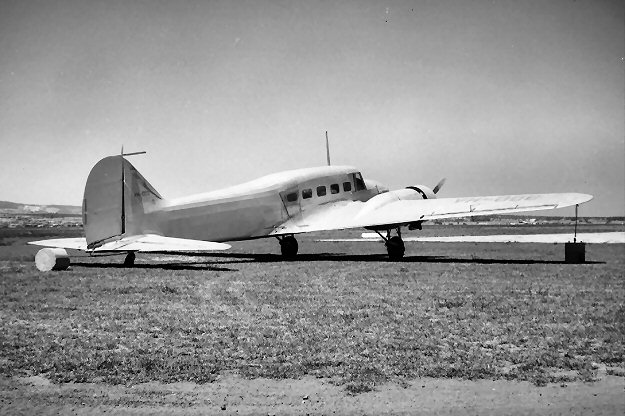 The series of images on this page are all from the Geoff Goodall collection. VH-DOB was the
former VH-RAS of Robby's at Parafield who used it for aerial survey work in the South Australian
outback. In 1961 it was sold to Bill Dobson of Melbourne who never took delivery and it remained
in the back of the Robby's hangar. Whatever plans he had for it were no doubt thwarted by the
DCA type grounding order effective June 1962. The photos, all at Parafield show:
(above) In January 1963 after it was finally rolled out of the hangar.
(below -1) In the hangar in 1962 sharing the space with with the Mraz Sokol VH-BXY and
Lockheed 12 VH-FMS.
(below -2) On the fire practice ground in June 1964 looking battered and awaiting the end.
(below - 3) All that remained on the fire practice ground in January 1966.