VH-DIM Cessna 172D Skyhawk (c/n 127250521)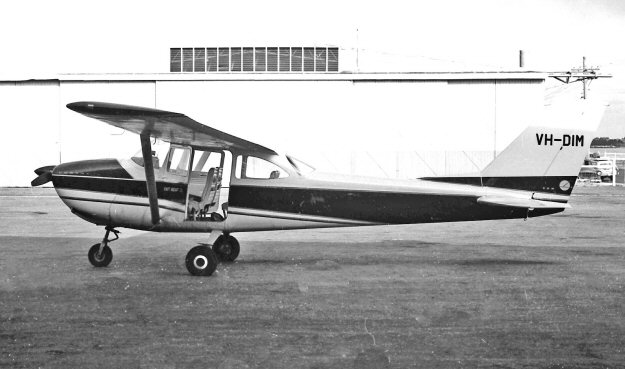 VH-DIM was owned by B. Parker of Quanbatook, Victoria when Bob Neate took the above
photo at Moorabbin in late 1963. It had been imported (ex N2921U) by Schutt Aircraft Sales
& Service on 13 November 1963 and sold to Parker a scant week later. The VH-DI block
was allocated to Rex Aviation and its Cessna dealers around Australia and over several months
of 1963 filled with new production Cessnas, signaling the boom era of American single engined
aircraft sales. The VH-DJ and -DK blocks went to new Cessnas well into 1964. VH-DIM
was re-registered VH-PIP in October 1964 when sold to Pip Borrman of Swan Hill Vic.
In 2006 it was acquired by Mulligan Drilling Pty Ltd and re-registered VH-SQK an identity it
retains today (2010).