VH-DCS Beagle A.109 Airedale (c/n B.532)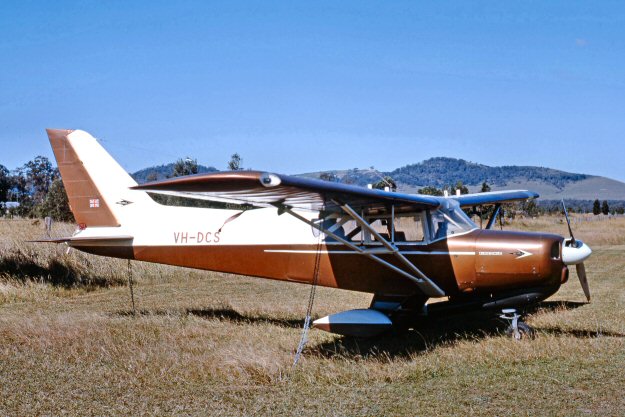 VH-DCS was one of six Airedales imported in 1962/63. Greg Banfield took the shot above at
Albion Park in May 1968. The photo immediately below, from the Eric Wagner collection, was
taken circa 1963 by D.J. Connell when the aircraft was new. In the lower image, also by Greg,
it is seen at Bankstown somewhat later in 1974 by which time it had shed the spat on the front u/c
leg It appears to have been common for owners to dispense with this fairing (see VH-DCR),
possibly because of mud accumulation in it? VH-DCS is still current (2008) and registered
to an owner in Victoria.