VH-DCR Beagle A.109 Airedale (c/n B.531)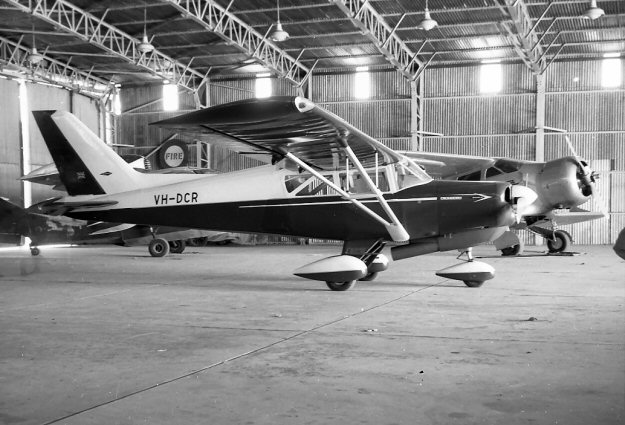 This Airedale was imported new in 1963. Geoff Goodall took the above hangar shot at Bankstown
in January 1964, whilst John Wheatley's color shot below was taken some years later, with the machine
still clad in its very dark blue (almost black) trim. . Only 43 Airedales were built, and only a handful
found their way to Australia. The new British Executive & General Aviation Ltd having been formed
out of the remains of Auster Aircraft in 1960, found it could not compete with the likes of the Cessna
172 and similar US models and was bankrupt and disbanded less than a decade after it was founded.
Because of their rarity Airedales are now quite sought after. VH-DCR is still going colorfully strong
as seen in the shot at the foot of the page by Phil Vabre, taken at the AAAA Fly-In at Echuca in April
of 2007. What happened to the nose spat?