VH-DAX Edgar Percival EP-9 (c/n 40)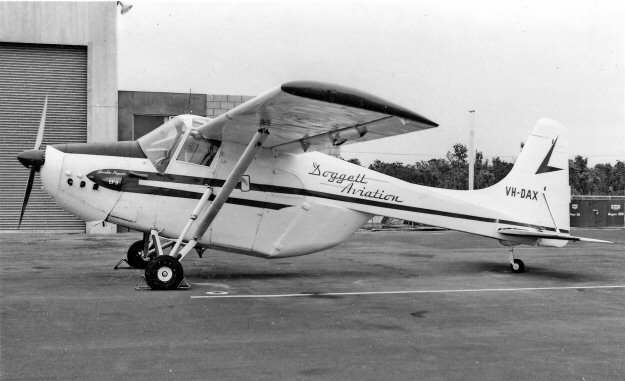 This shot of VH-DAX was taken at Jandakot in April 1965 by Alistair Coutts. This EP-9
was originally registered as VH-TCA. It came to an unusual end when after being sold in
1967 to Mike Sasin, t/a Sasin Aircraft of Geraldton, WA (of Sasin Aerostructures SA-29
Chipmunk ag-conversion fame - see VH-SJD). Satin loaned the EP-9 to Keith Wilkin,
manager of Hammersley Station, near Wittenoom, WA while Sasin was repairing Wilkin's
Cessna 172A VH-AWG. This had struck a vehicle on a bush track while low flying. Soon
after (7 April 1968) Wilkin lost control of the EP-9 when landing at 'Juna Downs' near
Wittenoom and overturned. He sustained minor injuries, as did his lady passenger who
was riding in the hopper. A large hole was promptly excavated in the ground at the spot
and the EP-9 wreck was burned. Sound like an insurance nightmare to me!