VH-DAV Lancashire EP-9 Prospector (c/n 46)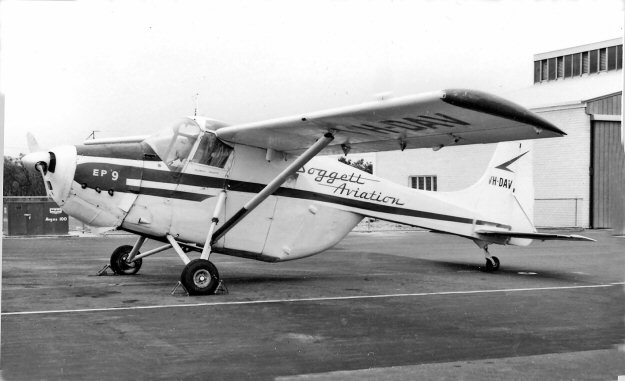 This was the fomer VH-SSR It was sold to Doggett Aviation in West Australia in 1964.
Alistair Coutts' photo (above) was taken at Jandakot in April 1965. -DAV was sold to
TonAir at Tintinara, SA, where Geoff Goodall took the shot below of the remains in Feb
of 1967. These remains have, I believe, been acquired by Lincoln Nitschke's Aviation
Museum in Greenock, SA. Hopefully it will be rebuilt at some point in time, at least to
static display standard.