VH-CLM Beech D50 Twin Bonanza (c/n DH-53)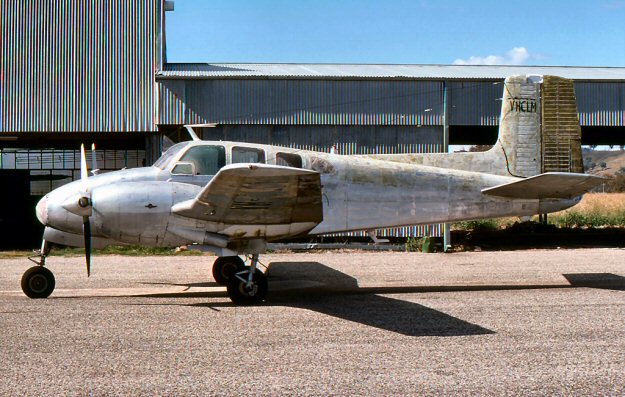 Formerly VH-EWT and VH-UNB, this Twin Bonanza became VH-CLM and part of the Alice
Springs-based Connellan Airways fleet in June 1965. In 1970 it was sold to the Jetair Australia,
a rapidly growing operator that claimed it was challenging Australia's restrictive two-airline policy.
After Jetair sunk in spectacular and controversial circumstances, VH-CLM passed through several
hands often in concert with another former Connellan Twin Bonanza VH-CLN. At one stage it was
used to haul sheep skins from Tasmania's King Island. When David Carter photographed -CLM
at Albury in 1976 it was registered to an address at Coolamon, in the Riverina. It ended its days
derelict at Cairns and was cancelled from the register in November 1981.