VH-CFI (2) Beech 65 Queen Air (c/n LC-170)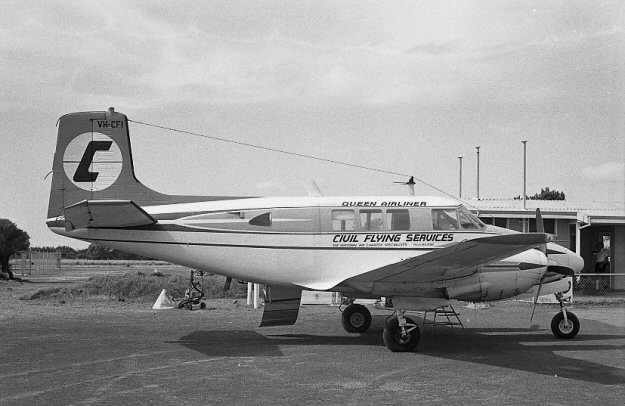 This Queen Air of CFS differs in that it has "Queen Airliner": titling on the cabin roof and the
operation's name under the cabin windows. First registered in June 1965, it was withdrawn
from service in 1981. Geoff Goodall's shot (above) shows it at Esperance, WA in February
1971, while the image below, by John Wheatley, illustrates the remains of it at Parafield in 1983
in company with an even more derelict Twin Bonanza VH-CLP.