VH-CFF (2) Beech A23-19 Musketeer Sport III (c/n MB-140)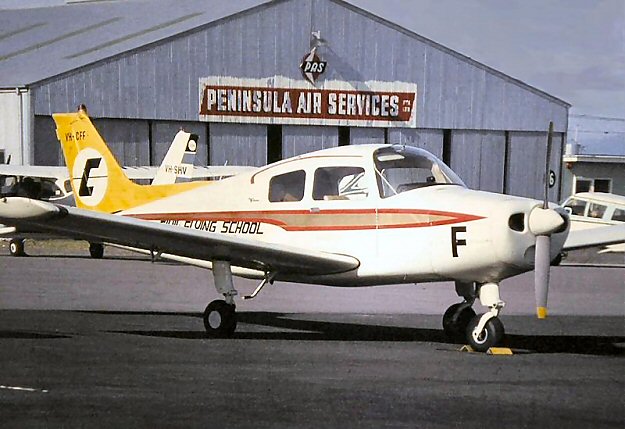 This Musketeer was one of Civil Flying School's fleet when this shot, by Peter Hough was taken
at Moorabbin in 1968. Peter advises that it was one of the machines in which he trained to secure
his PPL. First registered in December 1966, it succeeded the Debonair of the same rego which
became VH-CEH. This Musketeer has had several owners since then and is still current, privately
owned, and based in the Northern Territory.