VH-CEP CAC CA-28 Ceres C (c/n 14)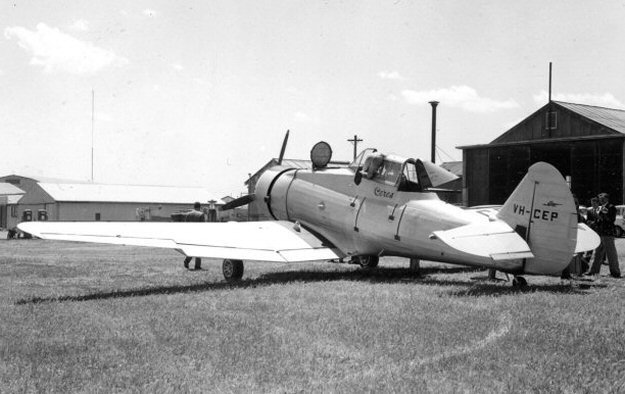 This photograph, from the Geoff Goodall collection, shows VH-CEP at Maylands Aerodrome,
Perth on 20 November 1961, on arrival after its delivery flight from the CAC plant at Fisherman's
Bend, Melbourne for the local agricultural operator Doggett Aviation. The entry hatch to the
loader-driver's position behind the pilot is open. It was reregistered VH-DAT by Doggett the
following year.