VH-CEH Beech35-C33 Debonair (CD -818)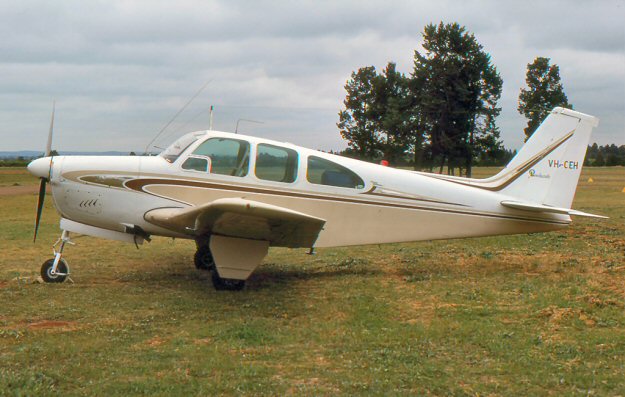 This was the former VH-CFF.re-registererd as VH-CEH in November 1966. The above shot
was taken by David Carter at Griffith in 1977 when it was owned by Melbourne Meat Treatment
of Moorabbin. It is still current,and still based at Moorabbin with Yungur Six Pty Ltd, which also
operates the MBB-Kawasaki BK117 helicopter VH-YAT.