VH-CDO CAC CA28 Ceres B (c/n 5)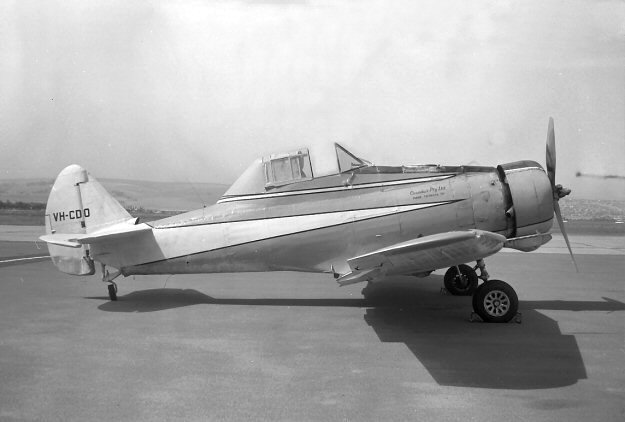 This Ceres was originally to have been VH-CEF, but, in the event, was delivered under a
Super Spread rego sequence as VH-SSZ . It then operated in West Australia with "Shell
Chemical (Aust) Pty Ltd Spraying Service" titles. In 1964 it was acquired by Coondair Pty
Ltd of Tintinara, SA and re-registered VH-CDO, as seen in Geoff Goodall's shot above
taken at Parafield in January 1966. Following several other owners over the years it was
written off in a crash near Grafton, NSW in September 1979. One of these operators was
Airland Improvements of Cootamundra and Wagga. The shot below, from Geoff's collection,
shows it at Jerilderie, NSW in November 1975. Finally, following that is a photo by Danny
Tanner taken at Coffs Harbour, NSW in July 1977 showing the remains of -CDO Geoff
Goodall indicates that the wings of this Ceres were acquired by Matthew Grigg of Ballarat,
Victoria for a possible Wirraway restoration project sometime. .