VH-CDL
Auster J/5F Aiglet Trainer (c/n 3138)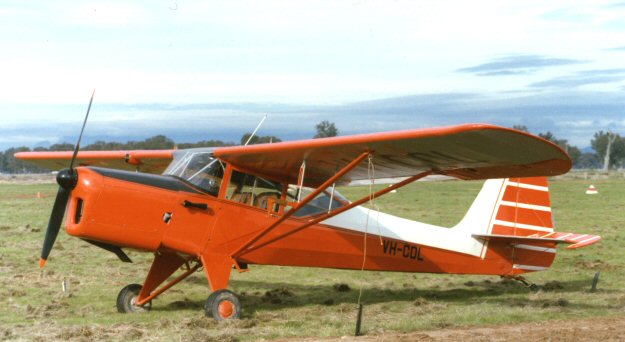 The above photo from the Ian W. O'Neill collection shows the Aiglet Trainer at Wangaratta, Vic
in June of 1985. The hangar shot below by John Wheatley in an earlier livery pre-dates it by
several years. Previously VH-MPW it was re-registered -CDL in 1960. In 1991 it was destroyed
by fire at its base in Coldstream, Victoria. Arson was suspected.