VH-BZN Convair 440-97 Metropolitan (c/n 449)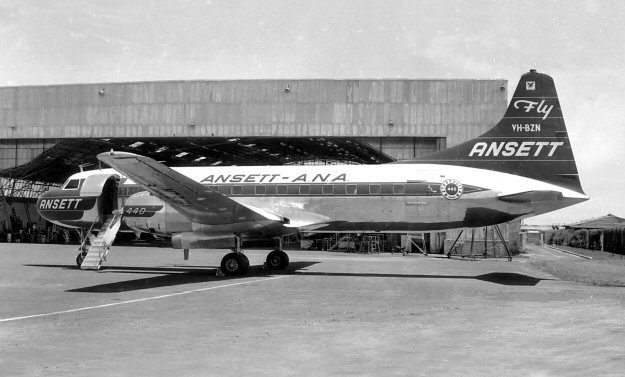 VH-BZN, along with sister ship VH-BZO was built by Convair in 1957 in anticipation of a
Scandinavian Airlines System follow-on order which did not materialize. Ansett-ANA acquired
them instead. Note that the 'Metropolitan' label has been removed from the cabin top (where it
advertised the new type on VH-BZH) and placed in the roundel on the fuselage side. After
service with a number of ATA (Ansett Transport Industries) subsidiary airlines (see Fred Niven's
history at http://www.ansettinwa.org/Pages/fredspages/convairs.htm) it was sold in the USA in
1973 as N103KA. Below is a nice color image of it from Peter Gates.