VH-BWF (2) DHC-1 Chipmunk T.10 (c/n C1/0174)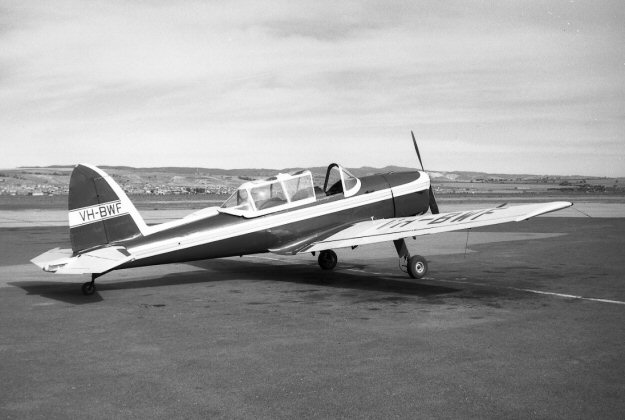 VH-BWF was imported in January of 1958 as VH-BTL. It assumed the identity seen here when it
was acquired by the Royal Aero Club of South Australia in 1959. Geoff Goodall presents two shots
of it in (top) the smart livery adopted in 1963 and (below) in company with VH-BWB in the original
club markings. VH-BWF was re-registered VH-AMV in 1963.