VH-AMV DHC-1 Chipmunk T.10 (c/n C1/0174)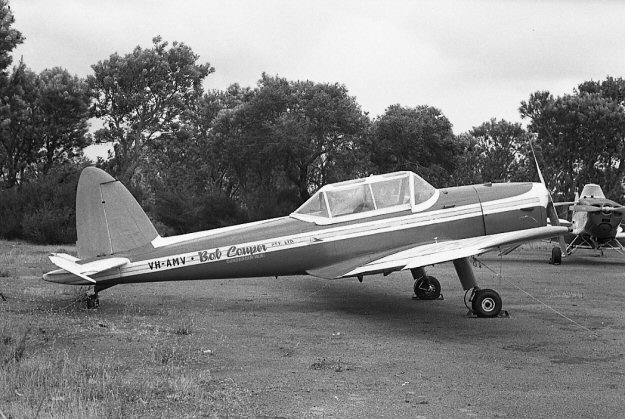 Formerly the RAF's WB722. Was to have been civlianized in the UK as G-AOSP but went
directly to Australia as VH-BTL in 1958. A year later it was VH-BWF and in 1963 became
VH-AMV for Bob Couper Pty Ltd. Geoff Goodall took a couple of shots of it over the years:
Above at Jandakot, WA in 1968 and below at Parafield in 1983. A rather odd insignia on the
latter, I fancy. In 2005 the aircraft was acquired by Pays Air Service (Colin Pays) as part of his
Warbird Flying Museum, located at Scone, NSW and is now decked out (of course) as WB722.