VH-BWA (2) DHC-1 Chipmunk T.10 (c/n C1-0126)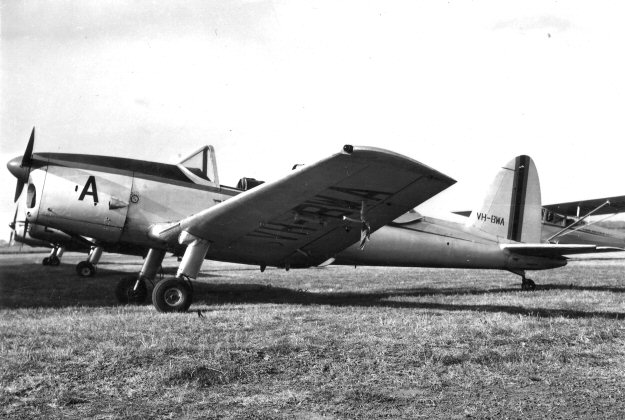 Although a Royal Aero Club of SA machine, this Chipmunk was photographed by Neil Follett at
Moorabbin in November 1959 during a visit of several of the club's aircraft to Melbourne. Form-
erly the RAF's WB678, this aircraft was shipped to Australia in 1956 being registered in September
of that year to the RACSA. On 26 May 1960 the engine lost power on taking off from a private
strip three miles north of Padthaway, SA on a flight to Parafield, and -BWA sustained substantial
damage. It was rebuilt over the next couple of years and restored to the register in August of 1960
as VH-UET, only to crash again a scant two months later while on loan to the Whyalla Aero Club.
A student pilot, following a series of circuits and bumps decided (illegally) to give his brother a ride
and suffered an engine failure at a height of about 150 ft. In attempting to turn back to the runway
the aircraft crashed in thick brush. Fortunately neither pilot nor passenger were seriously hurt, but
-UET was a complete write off. It was officially stricken from the register on 27 November 1962.