VH-BVY (1) Avro 652A Anson 1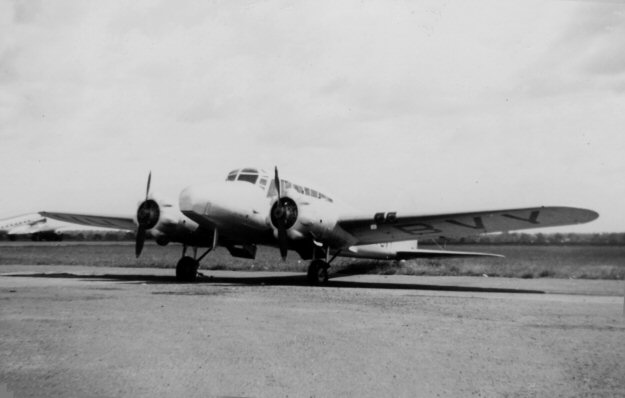 VH-BVY at Archerfield in 1948 with agricultural seed-spreading gear installed under the mainplanes.
This photograph is from the Geoff Goodall collection. Ansons -BVX and -BVY were owned by
Agriculturists Aviation Services Pty Ltd, Brisbane but the operation never got going. VH-BVX was
deemed unairworthy due to poor wood glue adhesion, and -BVY failed to get DCA approval for
the agricultural mods because the engineering company engaged to make the spreading gear refused
to submit its design drawings to DCA because of a payment dispute. Consequently VH-BVY re-
mained parked outside at Archerfield and eventually became derelict.