VH-BSW Beech 95 Travel Air (c/n TD-249)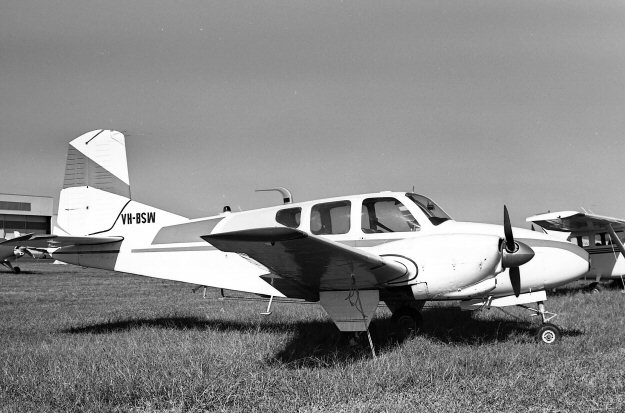 The Travel Air (a resurrection of an earlier name) was the forerunner of the Baron series, and
was basically no more than a twin engined G35 Bonanza with Mentor tail, wings and under-
carriage. VH-BSW was, I believe, the first of its type on the Australian register, having been
imported in June of 1959 as VH-DHA. When sold by the Beech dealers (de Havilland of
Australia) in 1962 it became VH-BSS and remained in that guise until 1967 when it was re-
registered VH-BSW. Greg Banfield's shot above was taken at Bankstown in April 1987.
This Travel Air is still current and registered to NSW company Bilyarra Aviation Services
Pty Ltd (as of October 2008). Greg saw it again at Bankstown (below) in May 1994
wearing a much more authentic Beech-looking livery.