VH-BSS Beech 95 Travel Air (c/n TD-249)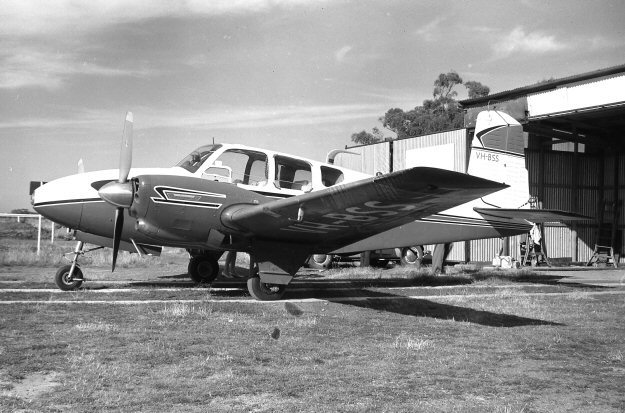 The Travelair was basically a Beech G35 Bonanza with a Mentor tail and twin engines. It was
originally to have been marketed under the name 'Badger' but Beech elected to resurrect the old
1929 forerunner name of Travel Air for it Slightly over 700 of them were built between 1958
and 1968. Geoff Goodall saw this one at Shepparton, Victoria in March 1966. VH-DHA when
new in 1959, it was another of Bib Stillwell's aircraft, and was registered to B.S.Stillwell Pty Ltd
in June 1962. Two years later it was sold to a Shepparton business and re-registered VH-BSW.
.