VH-BSQ DHC-1 Chipmunk T.10 (c/n C1-0501)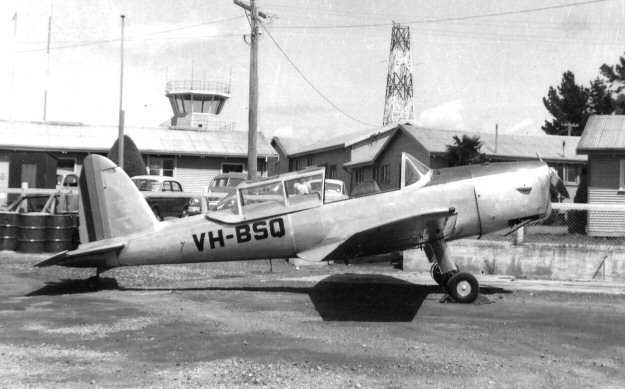 I left the Tasmanian Aero Club in 1953 (to relocate to Melbourne) and hence was not privvy
to their Chippie era. This shot was taken by Norm Weeding (seen here courtesy of the Geoff
Goodall collection) in front of the club house in 1958. VH-BSQ was registered to the club in
July 1957. It was withdrawn from use in August of 1965 but later converted to the Sasin SA-29
Spraymaster VH-GEB.