VH-BQD (2) Cessna 180 (c/n 31128)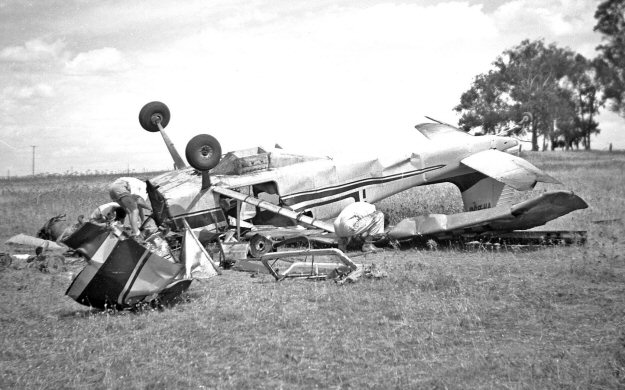 Here's Cessna 180 VH-BQD at its crash site near Cootamundra on 15 December 1959 showing
the cropdusting hopper chute in the belly. The aircraft had been imported by Hazelton Air Services
of Cudal NSW from New Zealand ex ZK-BGG, and registered 11 May 1957. In one of the many
traps of the Australian Civil Register, this was the second Cessna 180 VH-BQD, the first having the
remarkably close c/n 31120 and imported from the USA in November 1954 by Hazelton Air Taxi
and Charter Service. It was destroyed in an agricultural accident on 7 August 1956 at Beemery.
NSW.