VH-BQA Percival P10 Vega Gull (c/n K.98)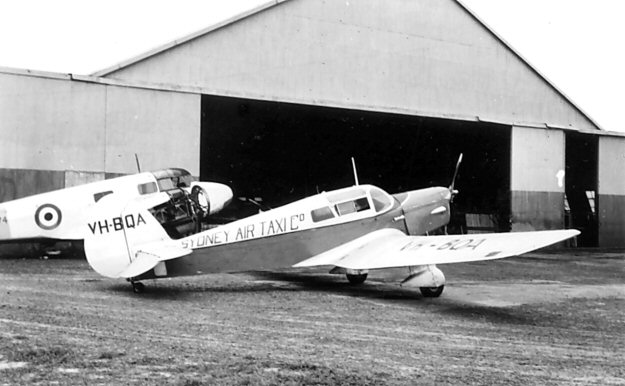 I have a couple of photos of this Vega Gull and will show them both, since the liveries are different.
Well, one has no livery at all, per se. However, the above shows the aircraft when operated by
Sydney Air Taxi Co. in 1956. The lower one was taken a year earlier. Both shots were at
Bankstown. Note ex-RAAF Airspeed Oxford receiving attention. Kingsford Smith Aviation
hoped to make these available to the civilian market, but DCA at the time said "No way!". (Due
to their wood-bonded structure). Anyway, VH-BQA was originally imported in 1938 as VH-ACA,
and saw service with the RAAF as A32-2. The Vega Gull was the forerunner of the Proctor and
differs from that machine mainly in the cabin window arrangement. (See the prior entry under
VH-BPR for comparison). VH-ACA was re-registered VH-BQA early in 1949.