VH-BNS Avro 652A Anson 1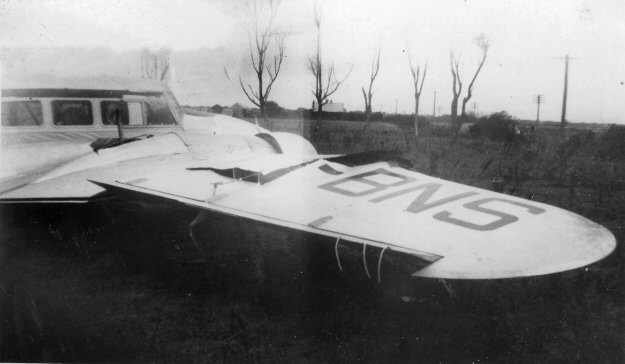 The only illustration available (thus far) of this Anson is the above shot by Neil Follett (via Geoff
Goodall) depicting it at Moorabbin in April 1953 following a take-off prang. VH-BNS was the
second Adastra Aerial Surveys Anson to crash at this locale (see VH-BKZ) within a three month
period. Adastra's Ansons were flying engaged in large scale mapping surveys for the Victorian
State Government during 1952/53. VH-BNS suffered a starboard engine failure just after takeoff
at a height of only 20 feet. The aircraft was unable to climb out and struck a ditch, crossed the
Centre Dandenong Road only feet above the road and came to rest on its belly in a farmer's field.