VH-BKZ Avro 652A Anson 1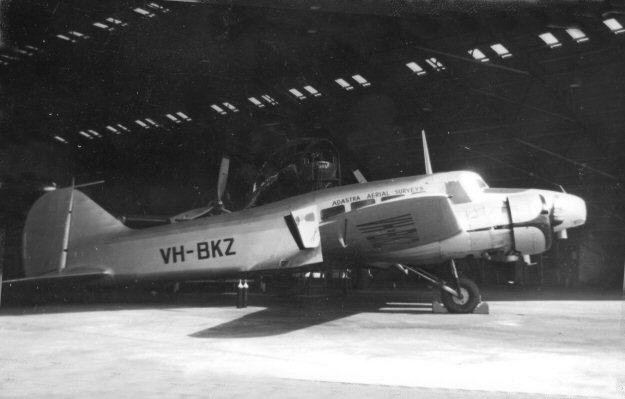 Adastra Aerial Surveys used a total of ten Avro Ansons in their geodetic work, but not all at one time.
The photograph above is from the late Gus Grulke collection (via Geoff Goodall) and was taken at
Eagle Farm, Brisbane, circa 1952. My shot below was at Bankstown, same era. VH-BKZ suffered
an engine failure on take-off from Moorabbin on 17 January 1953 resulting in its crossing the Centre
Dandenong Road beneath the 20 feet high telephone wires which were strung along each side of the
road before striking an earth embankment and two fences, tearing off the port wing. Fortunately the
three Adastra Aerial Surveys crew members escaped with minor bruising, although the aircraft was a
write-off. At the foot of the page is an image from the archives of the Civil Aviation Historical Society
showing the Anson on its belly in a ploughed field near the northern boundary of the airfield.