VH-BMV (1) Miles M65 Gemini 1A (c/n 6522)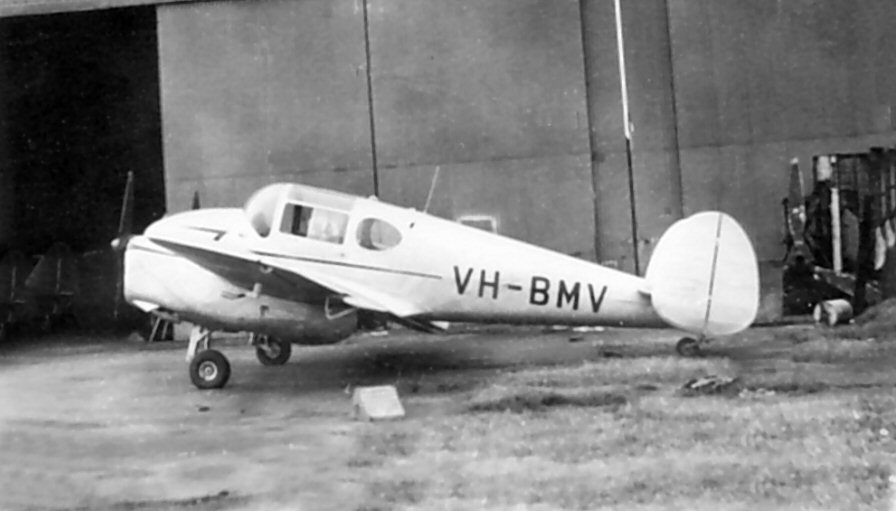 Previously G-AKHU, this Gemini was imported in 1950. Both this and the image below are very
poor quality photos. Both were taken at Moorabbin, the upper one in 1952. Seen above it is
wearing typical 'Miles' markings: large registration, cream paint job with red trim, etc. The lower
shot shows it a couple of years later with the then standard small fin and rudder rego. Before being
withdrawn from use in 1963 it also held the following registrations: VH-WEJ, VH-WEK and VH-BOB.