VH-BDM Auster IIIF (c/n 639)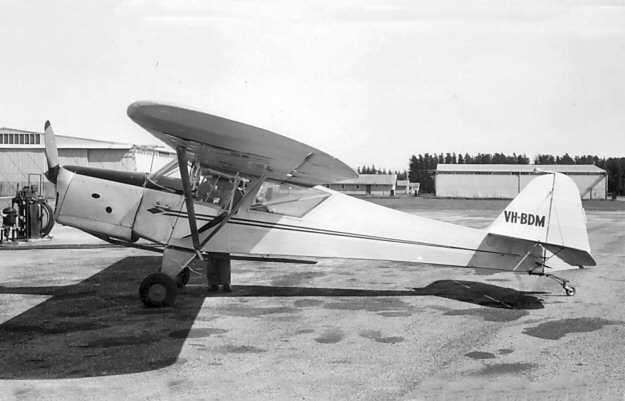 This Auster IIIF has the more conventional rear window treatment (see VH-BCF for a variation).
It was built as MJ800 for the RAAF and was delivered to the RAAF in 1944 becoming A11-33.
It is still on the register, and is, naturally, now displayed as a "warbird". My shot (above) was
taken at Moorabbin in 1955. Immediately below is a photograph by Rod Adam (via Geoff
Goodall) of -BDM at Cooma in January 1963, while following that is another variation on a
theme in the color shot taken by Greg Banfield at Wagga in March 1970. Finally, at the foot of
the page are two Phil Vabre photos. The upper one taken at the AAAA National Fly-in at
Narrandera in April, 2006 and lower at Benalla in 2014. The rear glazing appears to have been
returned to its original form.