VH-BCF Auster IIIF (c/n 601)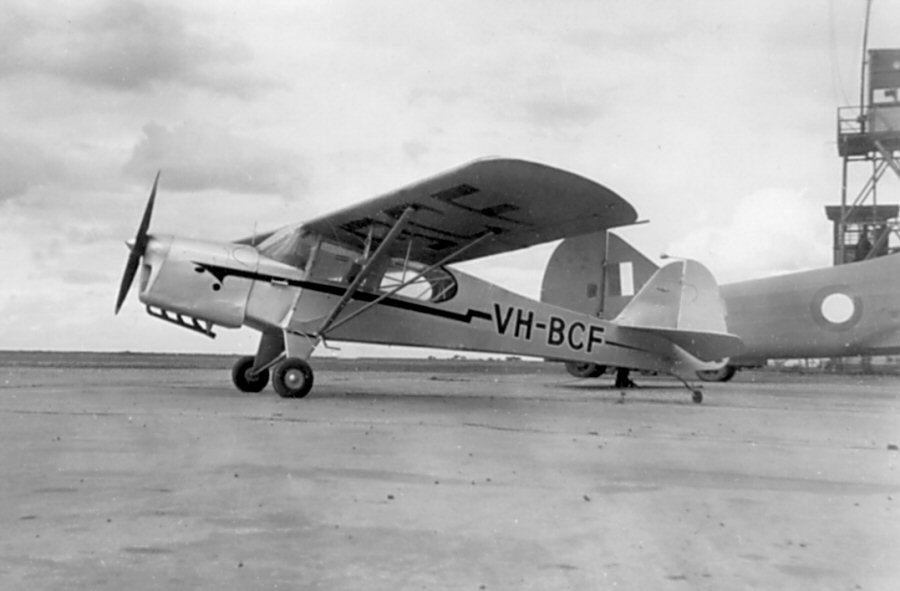 Some 56 Auster IIIFs were used by the RAAF during WW II. Roughly 22 of them were civilianized.
This one was built for the RAF as NJ771 and diverted to the RAAF where it became A11-39. It is
somewhat unique in that it has a revised greenhouse shape at the back. The rounded glazing was
obviously custom-made. This shot was taken at Essendon in the late 1940s. Geoff Goodall caught
it in September of 1965 in the hangar at its home base of Wangaratta, Victoria (image immediately
below) by which time it had a different rear window treatment, (closer to the original AOP greenhouse).
Finally, it was seen on display at the AAAA Auster Rally at Wangaratta in Jan 2006 by Phil Vabre
whose color shot appears at the foot of this entry. Somewhat incredibly, for this day and age, it was
still resplendent in civilian garb.