VH-BDA Percival P.44 Proctor V (c/n Ae.61)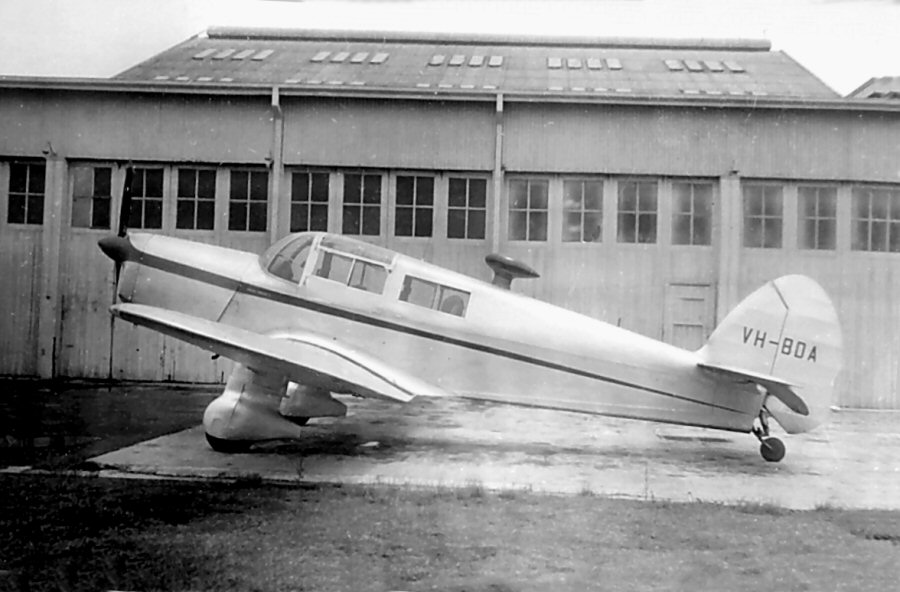 The post-War Proctor V was discernable from the earlier versions by the enlarged rear window
(see VH-AUC for a Mark 1). This shot was taken at the old Commonwealth Aircraft plant at
Fisherman's Bend, circa 1951 just after the aircraft had been imported. It was formerly registered
in the UK as G-AHTG. It was withdrawn from use in 1961 (mandatory withdrawal was required
by the DCA in 1962 anyway, due to glue bonding problems of these wooden aircraft). Further to
that mandate, Geoff Goodall furnishes the image below taken at Bankstown in January of 1964
showing poor old -BDA impounded in a DCA truck compound after it had been caught flying
beyond the deadline date. Naughty naughty.