VH-AWG (3) Ryan STM (c/n 459)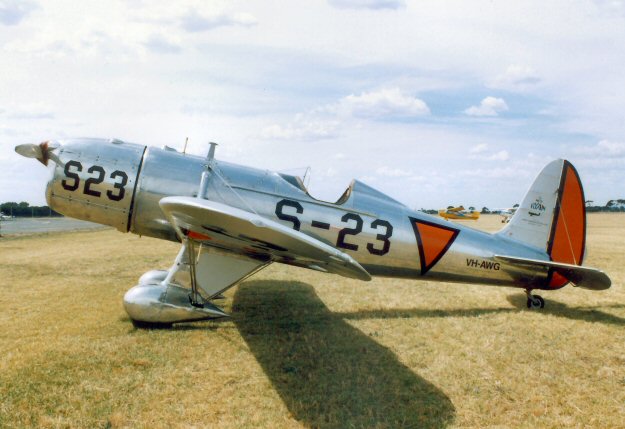 This was the former VH-AGD. When restored in the new millenium it was given this "period"
registration. I think it is the third -AWG (but may be the fourth) The Ryan is currently flying
out of Tyabb, Victoria and displays its Netherlands East Indies Air Force heritage. Barry
Maclean's photo above was taken at an air show at Pt. Cook. Peter Hough's shot below is
much more recent and was taken at the Houdini Centenary Airshow at Melton Vic in March
2010. It has now been converted back to a two-seat and, I must say, looks much the better
for it.