VH-AWF (3) Beech 35-33 Debonair (c/n CD-101)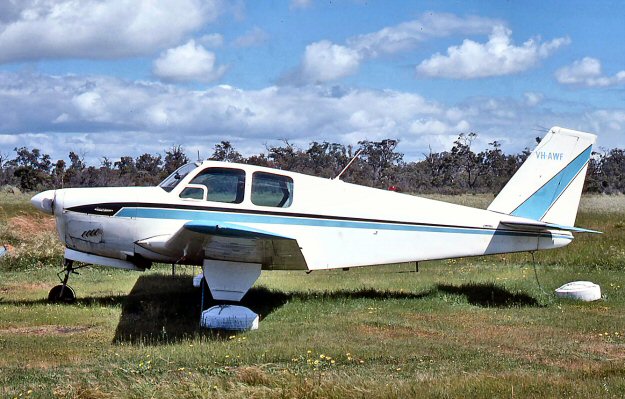 Nice color shot by Chris O'Neill (via Geoff Goodall) of a Debonair at Bunbury, WA in October
1980. This early model was first registered as VH-MRH to Beech agents deHavilland Aircraft
Pty Ltd at Bankstown. After several owners, it was re-registered VH-AWF on 31 May 1967
when purchased by Mr. A.W. Fuschbichler of Bruce Rock WA to replace his Victa Airtourer
-AWF which became VH-AWE with a quick stroke of the paintbrush. This fifty-year-old Beech
is still current and based in Esperance, WA.