VH-AVL (1) Douglas DC-3CS1C3G (c/n 13906)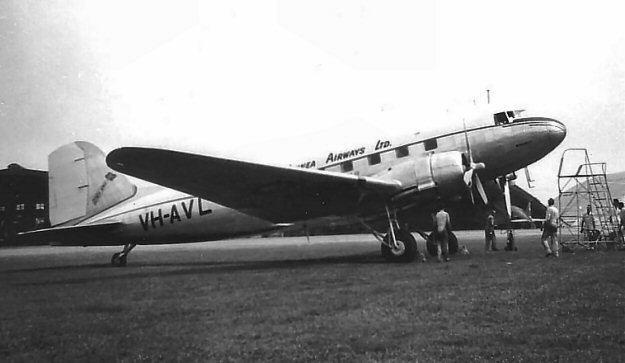 Photographs of VH-AVL are relatively hard to come by. Both shots on this page were taken by Gus
Grulke of Brisbane (and I am indebted to John Wilson for them). This aircraft was originally (briefly)
registered VH-ANK and was to have been an ANA machine. In the event ADAT issued it to Guinea
and it was the registered out of the ANA sequence. It was registered to Queensland Airlines in 1954
and a shot of it in that livery appears below. In 1960 it was sold in New Zealand as ZK-BYD. From
there it went to Laos flying with Air America, and is believed to be one of the two C-47s delivered to
General Vang Pao's Xieng Khouang Air Transport in 1967/68 as XW-PFA. It later was sold to Lao
United Airlines of Vientiane in1969. It was damaged beyond repair during a storm in 1976.