VH-AVK Douglas DC-3CS1C3G (c/n 13612)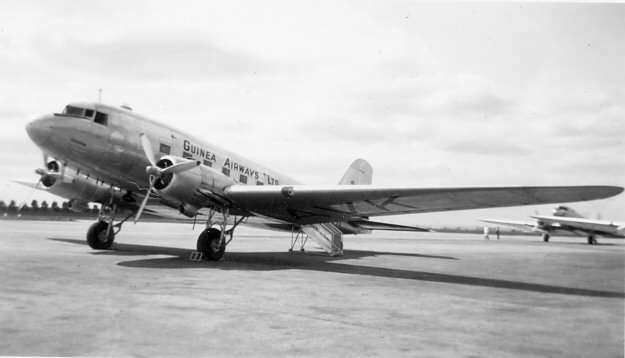 This aircraft was to have been delivered to Australian National Airways as VH-ANY, but was
diverted to Guinea Airways instead, who registered it VH-AVL. It is seen here at Essendon
in the early 1950s. It passed to MacRobertson Miller Aviation (later Airlines) as VH-MMM in
1955. The lower shot of it in white top is from the Barry Maclean collection.