VH-AST DHC-1 Chipmunk T.10 (c/n C1-0083)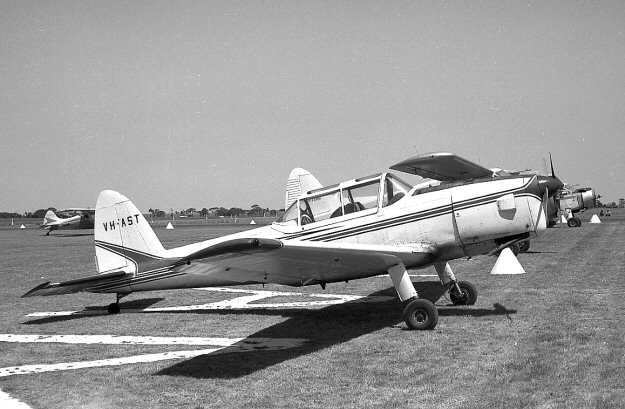 Ex WB642, this Chippie came into Australia as VH-BVQ in December of 1956. It was re-
registered VH-GAF in 1961 and VH-GAH soon after that. In 1965 it assumed the identity
seen in the shot above by Geoff Goodall, taken at Jandakot in 1969. It was withdrawn from
use in 1971, but was restored in the early 1990s and is curently registered as VH-ASK. .