VH-ARI Cessna 401A (c/n 401A0124)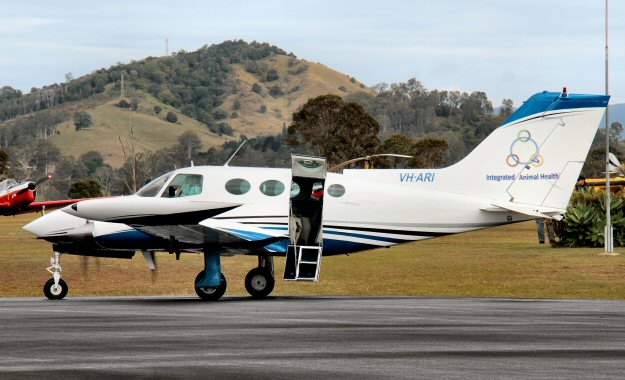 This Ian Mcdonell shot (take from his Foxbat) was at Gympie in August 2016. Fitrst registered in
April 1970, the 401A was the former VH-RZY (2). It was re-registered VH-NAS (2) in June1994
and then VH-ARI (actually the sixth) in 2007. The 401 was basically a 411 with a broader fin and
rudder, and the 'A' model (of which only 132 were built) had minor changes.