VH-ARG Butler ABA-2 Bat (c/n 1)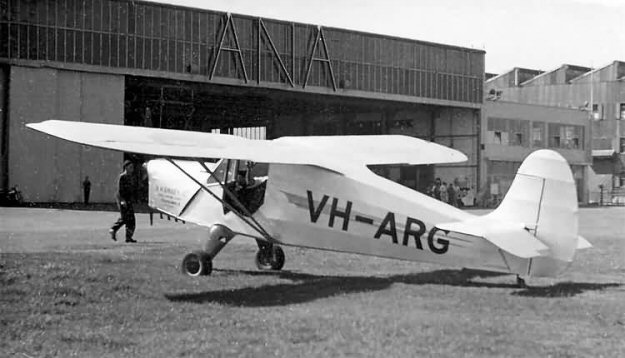 Three views of this one-off, designed by C. Arthur Butler, founder of Butler Air Transport. The little
high wing two-seater was produced in 1939/40. It was Butler's second design, the first being a single-
seat parasol machine, known as the ABA-1. They were both, I understand, constructed in Coota-
mundra, NSW. The ABA-1 (VH-UPE) was short lived, since it crash landed at Wagga Wagga on
17 October 1930, following engine failure, some ten days after it had received its C of A. The
ABA-2 Bat was more successful and might well have enjoyed a production run were it not for the
intervention of WW II. Anyway, it was still around in 1954 as my shot of it in a hangar in Bankstown
(below) attests. The photograph above, and the one at the foot of the page were taken somewhat
earlier, the latter being circa 1940. The ultimate fate of this promising little machine is unknown.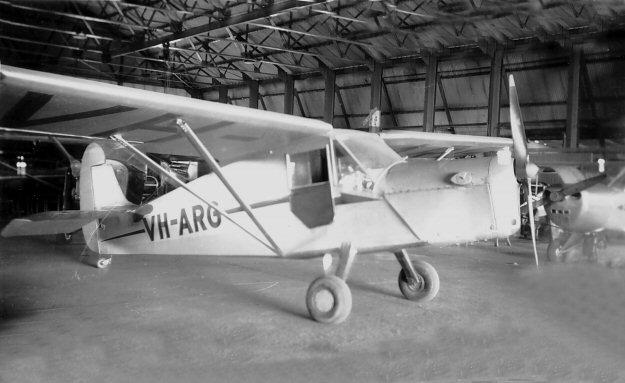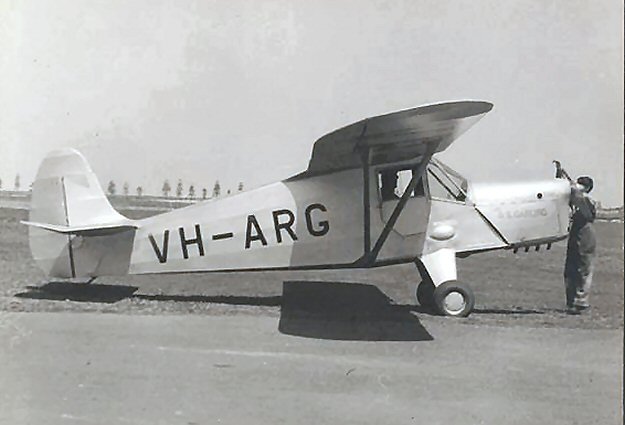 .