VH-UPE Butler ABA-1 (c/n 1)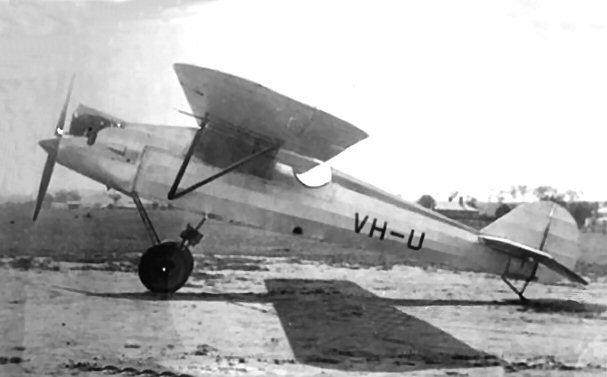 Cecil Arthur Butler was born in England in 1902 and migrated, with his parents, to Australia
around 1910. .They settled in the Lithgow, NSW area. After receiving a technical education
Arthur went on to work for Australian Aircraft & Engineering Co (AAEC) at Mascot and also
for Larkin-Sopwith Air Craft Supply Co. He gained his pilot's license in 1927 and made an
historic solo flight from England to Australia in 1930 in a Comper Swift (appropriately, and
perhaps incidentally, registered G-ABUU). However, earlier that year he designed and built
the sturdy looking high wing monoplane seen above in this image from Sydney's Powerhouse
Museum collection.. The aircraft, the first all-metal framed machine to be designed locally was
powered by a 115 hp Cirrus Hermes II engine. The photograph might possibly have been taken
before the registration VH-UPE had been allocated for it, and the painter was waiting for the last
two letters to be known. In the event the aircraft unfortunately crash landed at Wagga Wagga
on 17 October 1930 due to engine problems, (some ten days after being granted its C of A), so
may have flown with the partial rego seen above, A year later, when its C of A came up for
renewal it was struck off the register. Butler meanwhile went on to found Butler Air Transport
in 1934 which was ultimately absorbed into the Ansett family as Ansett Airlines of NSW in 1959.