VH-ARB (2) de Havilland D.H.104 Heron 1B (c/n 14034)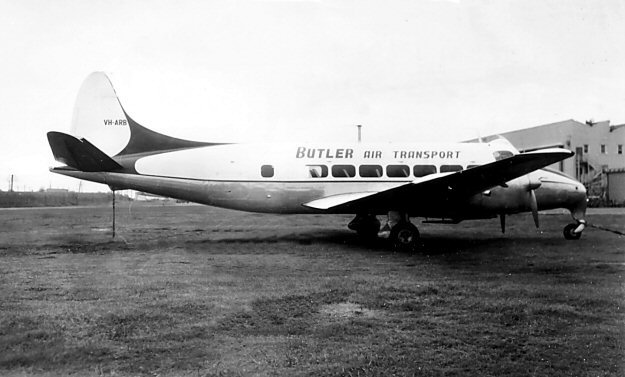 VH-ARB was the second of Butler's two Herons. Both had been purchased from Gulf Aviation
in Bahrein. The other was VH-AHB. VH-ARB was the former G-ANFE. It ran some of Butler's
NSW 'up country' routes for just over two years in 1954-56 and then returned to the U.K. wherein
it became G-ANFE again. After refurbishing it was again exported, this time to the Congo, where
it became TN-ABA. Peter Gates reports that it was damaged beyond repair in a forced landing at
West Flanders, Belgium in 1969, still registered TN-ABA. My shot was taken at Mascot in 1954.