VH-AQI de Havilland D.H.82A Tiger Moth (c/n 330/T260)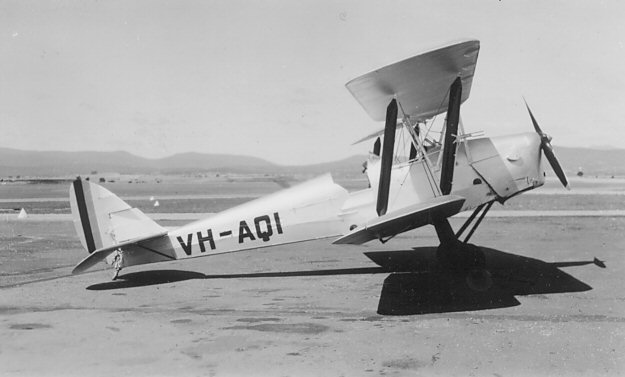 Tasmanian Aero Club's VH-AQI on a hot summer's day at Western Junction Airport,
Launceston, January 1953. Like many other ex-aero club Tigers, it was sold to
Superspread Pty Ltd of Moorabbin in 1954 as (VH-SSK) who made a crop duster
out of it. It later was rebuilt into VH-GLG. In the split c/n number given above, the
T260 piece is a 'rebuild' c/n. It was originally built as DHA 330 in the Bankstown plant
of The de Havilland Aircraft Company of Australia for the RAAF as A17-311.

..........................and just to illustrate that we had a full curriculum at the Tasmanian Aero
Club, here is -AQI with the blind flying hood up. I know it seems inconceivable today,
but instrument flying

was

taught on Tiger Moths.