VH-ANU Douglas DC-3C

G202A 'Lemana' (c/n 13521)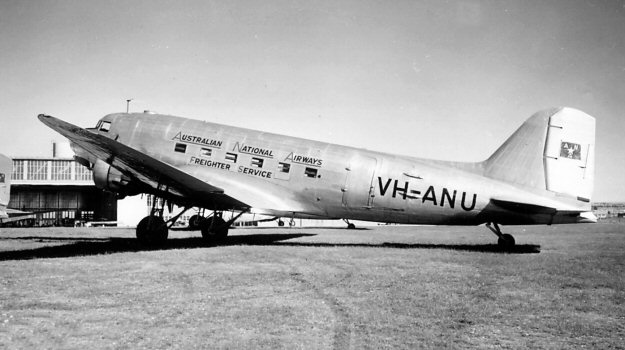 This aircraft spent all its life as a freighter, (and therefore was never white-topped). It was built
as a C-47A-25-DK with USAAF serial number 42-93592. It was sold to Pacific Air Transport
in 1944 and purchased by ANA out of Manila, in 1945. However, it was not one of those
aircraft assumed by Ansett when that airline took over ANA, since it had been sold to Mt. Cook
Airlines in 1955 as ZK-BKD. It spent time with Fieldair in New Zealand, but I am not sure if it
was converted to a crop duster or not (several DC-3s were). It wound up as a decoration for
the "Smash Palace Wine Bar" in Gisborne, N.Z.