VH-ANG (1) Douglas DC-4-1009 'Palana' (c/n 42918)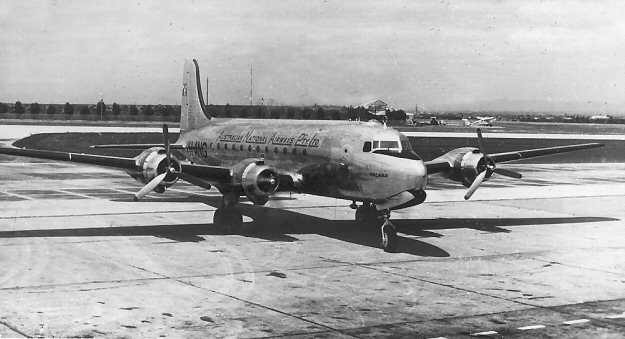 I am indebted to Barrie Colledge for this rare shot of the first VH-ANG. It came from
a series of post cards put out in the 1940s. As stated under VH-ANF (1) it was an ex
Western Air Lines DC-4-1009, and only remained with ANA for eight months before
passing to British Commonwealth Pacific Airlines as VH-BPD. However, in 1949
QANTAS acquired it from BCPA and it was re-registered in the sequence for that airline
becoming VH-EBM.