VH-AMA (2) Piper PA-20 Pacer (c/n 20-1103)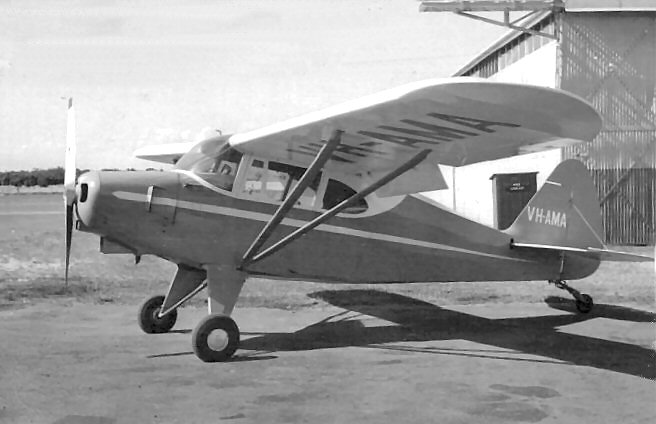 This Pacer had come in from Dutch New Guinea* in 1959 where it had been registered JZ-PTB. It
was one of the many aircraft on the asset register of the Missionary Aviation Fellowship and had been
imported from the US, ex N8133C. The above shot is by Neil Follett and was taken at Moorabbin in
November 1959. Colors were standard Piper blue and white. Intended to be taken up by Aerial
Missions of Melbourne (hence the -AMA) it was sold instead to E. B. Rees of Merimbula who fitted
it with floats and used it as a fish spotter. The shot below, from the Geoff Goodall collection shows it
at Lakes Entrance, Victoria in 1960. . In April 1962 it was purchased by Kraft Foods Ltd at Merimbula
for the same task. It was retired and deleted from the Register in April 1965, only to be rebuilt as float-
plane VH-TPH. It is still current as such and registered to an owner in Deniliquin, NSW.





* A bit of history: When Indonesia became independent in 1949 the Dutch retained sovereignty over
western New Guinea and intended to make it a separate country (fat chance, so far as Indonesia was
concerned). In December 1961 in response to elections which had been held in New Guinea and
which sought to emplace local officials in their embryo government, Indonesia invaded the territory.
Following skirmishes an agreement was reached and the area was transferred to Indonesia in 1963.
Irian Jaya (as the country was called) was formally annexed by Indonesia in 1969, and all the re-
maining JZ- aircraft were re-registered PK-.