VH-AFV de Havilland D.H.94 Moth Minor (c/n 94088)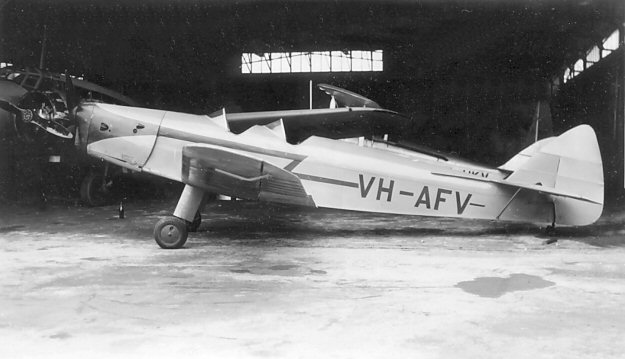 In addition to the five VH- registered Moth Minors before WW II, an additional 14 ex-military
machines found their way onto the register after hostilities had ceased. One of these was
VH-AFV, which was formerly A21-15. Almost 100 of these 'monoplane Tiger Moths' were
constructed in both the UK and Australia in the 1930s and 1940s. This shot was taken at
Moorabbin in 1954, just after it had been rebuilt with the fuselage of VH-AED. Since DCA
took the c/n from the fuselage this meant that, in effect, this machine had its c/n changed to be
94008. Frank Walters' shot below was taken in 1958, presumably at Moorabbin.