VH-AKP Short S.25 Hythe (c/n SB3556)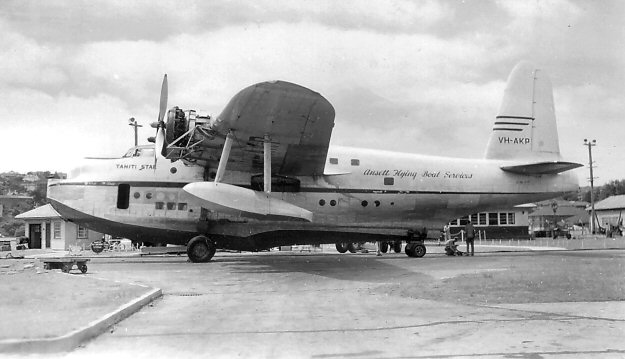 One of my favorite haunts in the early 1950s was the Flying Boat Base at Rose Bay, Sydney.
Here is 'Tahiti Star' of Ansett Flying Boat Services up on dollies on a dull day in 1954. It was,
in fact, withdrawn from use shortly after this shot was taken. This aircraft was also operated
by Trans Oceanic Airways (see the prior Hythe, VH-AKO), until it was absorbed into Ansett
Flying Boat Services (AFBS) in 1953. This aircraft was formerly the Short Sunderland III
ML734, and the RAAF's A26-5.