VH-AJP Auster J/5B Autocar (c/n 2951)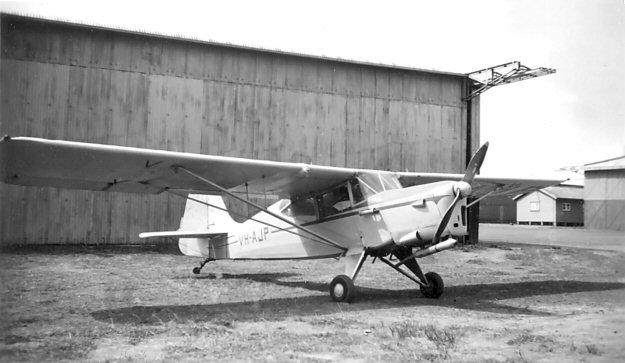 In 1949, following the success of the earlier Autocrat, Auster designed a 4-seater with similar
specifications and named it the Autocar. Approximately 80 were built at Rearsby and several
of them wound up on the Australian civil register. The above machine first came on the register
as the second VH-ADU (the third was the Proctor, q.v.) in 1952 and was re-registered in 1954
as (the second) VH-AJP (the first was an Avro Anson). Anyway, in 1959 it assumed its third
identity. becoming VH-TMD, and a year after that it changed again to become VH-CDS
(why does Australia allow this?) In May of 2006 I received an email from a Mr. Peter
Sargent of Adelaide, South Australia indicating that he had purchased this machine (albeit
in bits and pieces). Appended below is a shot of the biggest piece! Mr. Sargent intended
to restore it to its former glory, but I have not heard from him since and don't know the status
of this rebuild.