VH-ALL (2) Cessna 182 (c/n 33496)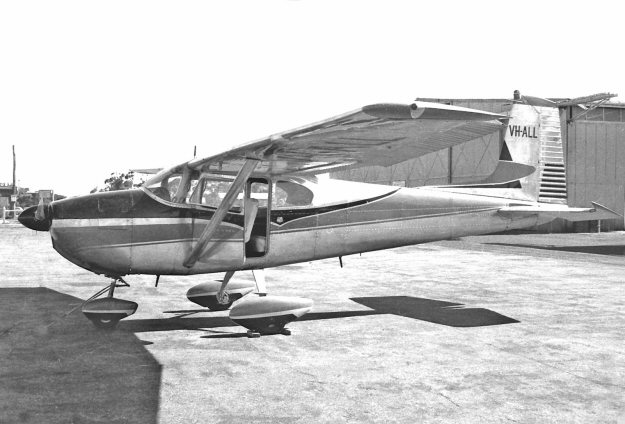 This early 182, the second -ALL, was first registered in November 1960, (ex N5495B) to D.A. Long
of Broadford, Victoria. I just love those 1960s Cessna factory liveries. The above shot, by Bob Neate
was taken at Moorabbin, circa 1961. In the shot below by John Bland the Cessna is seen with the
nice art deco paint job having been replaced with the all-white color scheme of Nicholas Air Charter.
Possibly Mr. Long was a business friend of Dick Cavill's and leased the 182 to him for his NAC oper-
ation? Mr. Long later traded this aircraft on a new 180B in March 1962, requesting the old registration
being placed on the new aircraft. At that time -ALL was re-registered VH-AEL, with just two simple
brush strokes being all that was necessary to change its identity!