VH-AEL (2) Cessna 182 (c/n 33496)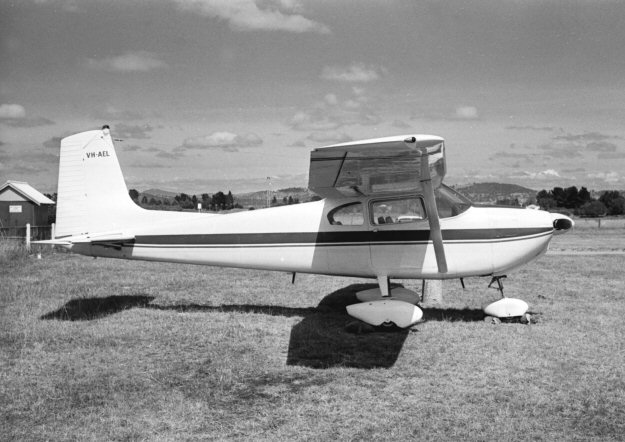 This was the re-registered VH-ALL when that rego was claimed for a new 180B acquired by
A.& M. Long in 1962. -AEL, as c/n 33496 became, was in the hands of Masling's Aircraft
Sales & Service of Cootamundra when Bob Neate took the above shot at Canberra in March
1963 The Cessna was not that old at the time. John Bland explains that this aircraft was oper-
ated by Nicholas Air Charter in 1961 who evidently stripped it of its evocative Cessna factory
paint scheme. VH-AEL was withdrawn from use in December 1975 following an accident
near Armatree, NSW.