VH-AGY Avro 652A Anson 1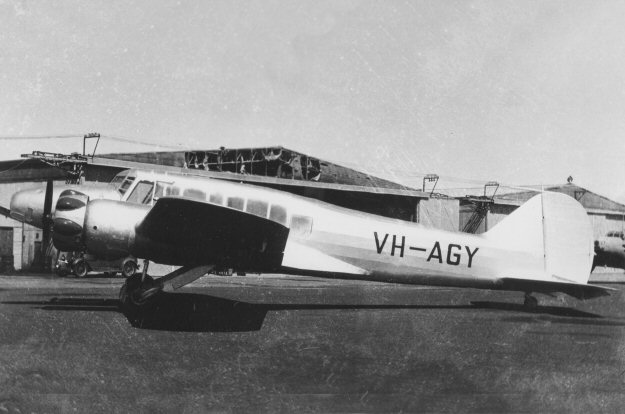 Rare photograph of an Anson registered VH-AGY, from the Geoff Goodall collection. Rare, since
this registration was not taken up. i.e. a CofA was not issued under this rego. (-AGY was eventually
re-allocated to a Tiger Moth). Anyway,

this

-AGY was ex EG425 and was originally purchased from
disposals at RAAF Station Ballarat, Vic by an Adelaide partnership of L. Burgess and H. Rosenhain.
They commenced work on its civil conversion at the RAAF Station and the registration VH-AGY
was allocated by DCA. The duo planned to use it on charter work in Adelaide but, unable to find
any worthwhile business in South Australia, they sold it for 400 pounds to Tradair, who ferried it to
Mascot where all 5 of Tradair's Ansons were being converted to civilian freighters. EG425 then
emerged with a CofA as VH-BJN on 27 November 1947.