VH-AGX (2) (as RI-004) Avro 652A Anson 1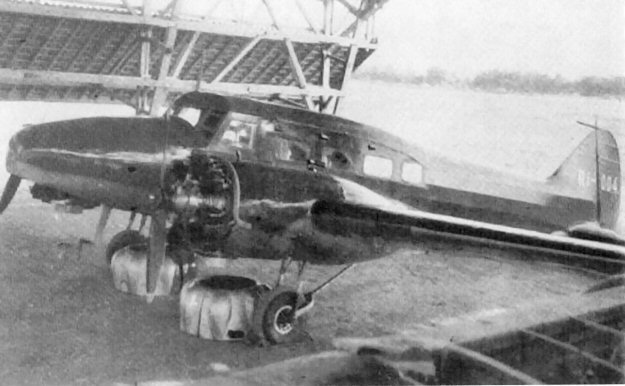 This rare photograph comes from Alex Sidharta in Indonesia. VH-AGX was civilianized in March
1947 and sold to the fledgling Indonesian Airways as RI-004 in July 1948. . As indicated in my
narrative for VH-BBY, it is unlikely that ICAO officially sanctioned the use of RI- for the Republic
of Indonesia, but at least six aircraft bore that series. This Anson was formerly W2473 in the RAAF.
Incidentally, the first VH-AGX was to have been the Ryan STM c/n 490, but this aircraft was sold
in Hong Kong as VR-HDM and the rego was never taken up.