VH-AER (4) Cessna 310 (c/n 35537)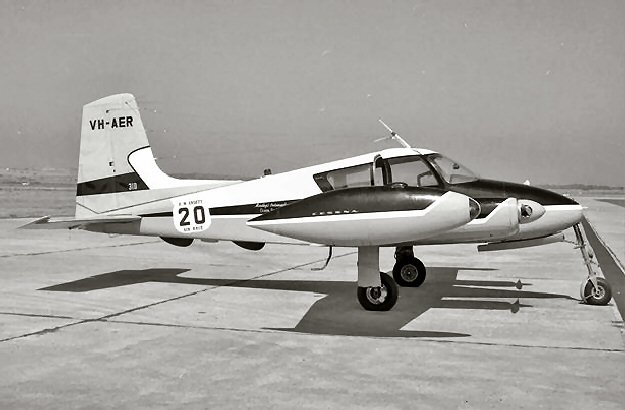 This 1953 model 310 has had a long and varied history. It is currently on view at the Australian
National Aviation Museum at Moorabbin. It was imported into Australia in 1954 from New Zea-
land as VH-UAL (for Utah Mining, ex ZK-BSY and N5337A before that). It then went to the
CSIRO as VH-PRC and was used in rain-making experiments. It was re-registered VH-AER
in 1960, and by 1964 when Geoff Goodall took the above shot at Parafield (at the end of the
1964 R.M. Ansett Brisbane to Adelaide Air Race) was owned, and flown by, Jack Masling of
Masling Aviation, Cootamundra NSW. This was actually Masling's first twin engined aircraft
and his personal favourite, which he also flew in the December 1969 England-Sydney Air Race
with Masling Airline titling. VH-AER became an insurance write-off after an accident on Kang-
aroo Island, SA on 27 May 1981, and with skillful negotiation was acquired by the Moorabbin
Air Museum who restored her for display. Prior to that, Bob Neate saw it at Wagga, NSW
(below) in 1965 (just love those 1950s art deco paint schemes).